After celebrating with your student for meeting the goal, you might wonder what you should do now. Once a student meets a goal or objective, you will see a "Goal Completed" notification on top of the tile, and fastIEP will "close" the goal.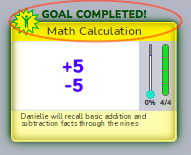 To continue progress monitoring on a completed goal, simply create a new goal for the student. You can add a new goal and this will not reset your students' current IEP goals; it will just add a new tile on the student's screen in fastIEP.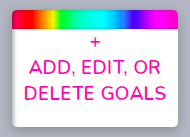 You can easily copy and paste the 'completed' IEP goal into a new goal constrictor. Another helpful suggestion is to add objectives to the new goal, with adjusted criteria for the performance threshold or observation period. With this additional information handy at the student's annual review meeting, you will have documented support for the new proposed IEP goals and objectives.