On the top dark gray banner next to your student's name, you will see a button that says "save/print":

If you click this button, you will have the option to download a pdf of that student's data up until today.
Select "Generate & Download PDF File":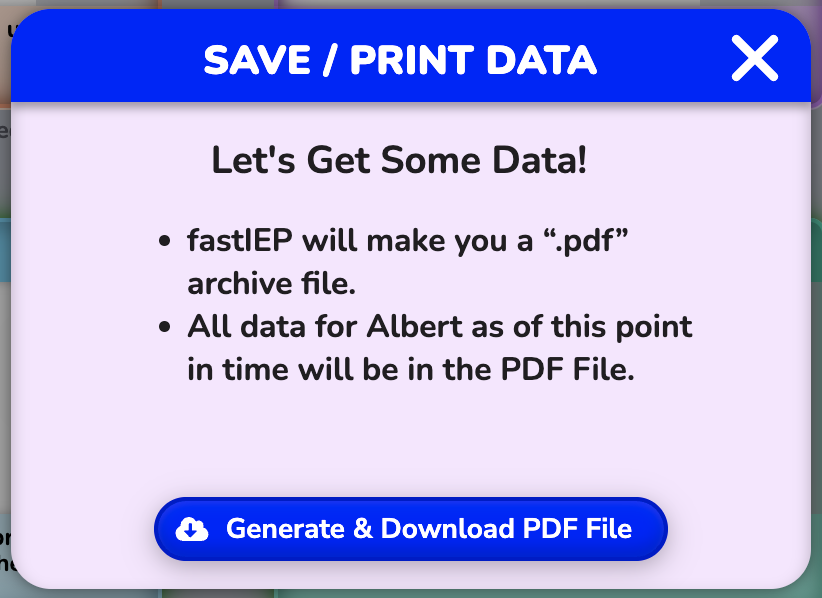 You will see two messages. First, you will see that fastIEP is setting up your PDF: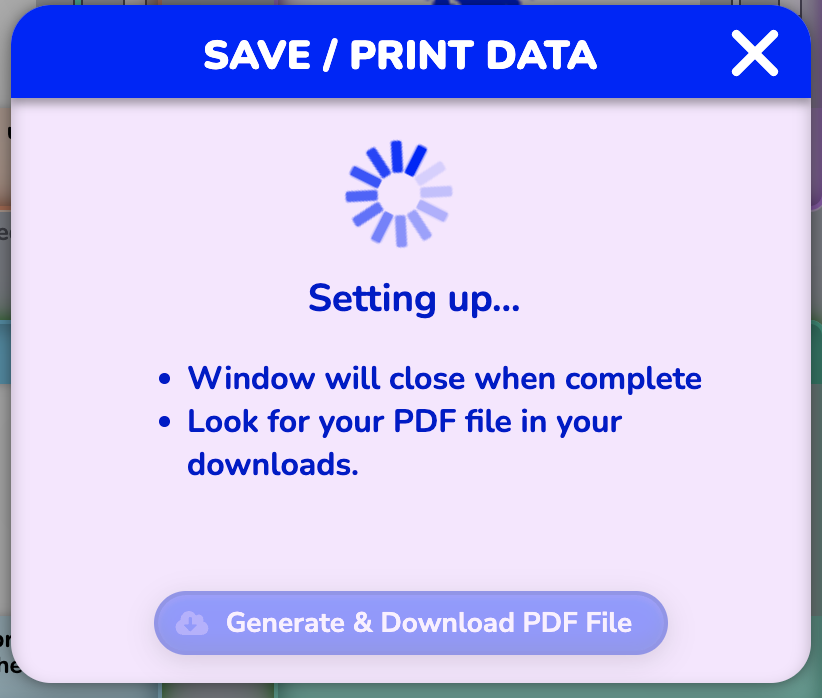 Then, you will see a message that fastIEP is generating your PDF: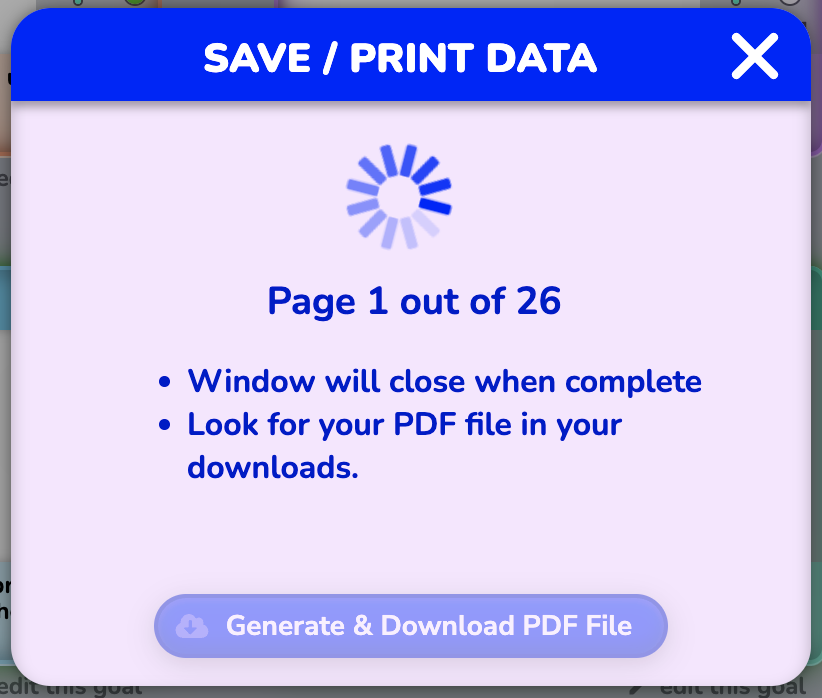 The PDF will generate and download in the background. The PDF will also be emailed to you.
Teacher Tips:
-Enter your district reporting dates in your account settings to have fastIEP automatically generate and email you fastIEP's progress reports. See here for a quick step-by-step instructional
guide
.


-Upload a complete report to your student's educational folder. When a student transfer to a different school or teacher, it's important to have a comprehensive cumulative folder. This helps the student's new teachers and paraprofessionals learn more about the student's progress toward their IEP goals.