In the Manage Students & Instructors view, you will see all the instructors with whom you already have shared students. Each instructor tile provides the instructor's name, role, and the number of students shared.
Re-ordering instructors
You can re-order instructors with the same drag-and-drop functionality you used to re-order students, above.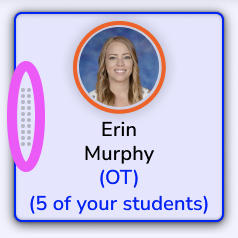 Adding new instructors
You can add a new instructor by clicking ADD NEW PARA OR OTHER INSTRUCTOR.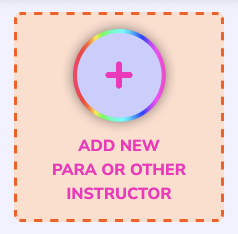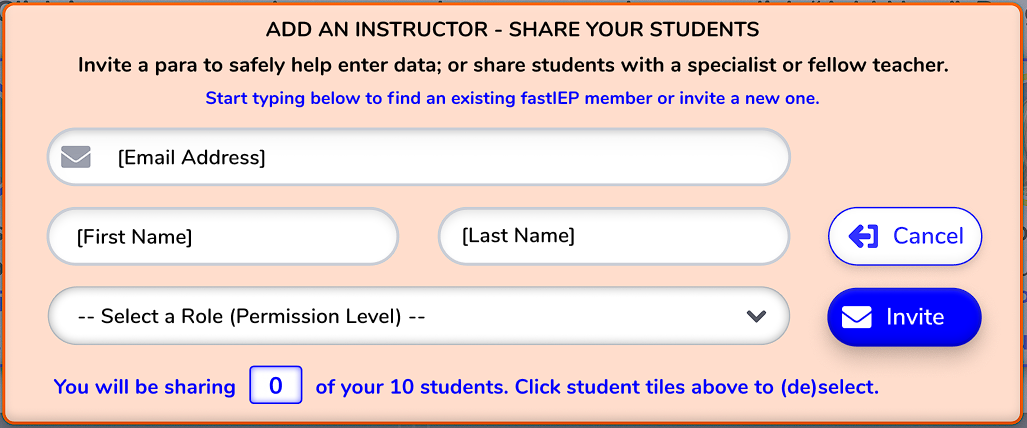 Editing which students are shared with instructors
You can edit the students you are sharing with an instructor by clicking on their instructor tile. You will then be able to select/deselect students by clicking on student tiles, and then selecting Update Student Sharing. If you unshare all of your students, the instructor tile will no longer show in this view.