To create a student, scroll to the bottom of the left sidebar until you see "ADD A NEW STUDENT":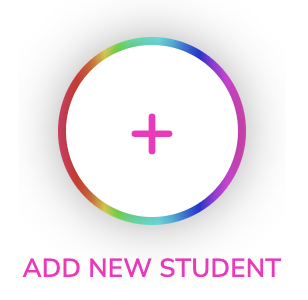 When you click this button, you will be prompted to add information about your new student, including:
First and last name (If you choose to keep your students anonymous, you can enter only initials, or student ID into these fields)
Display name (optional, and will show as the student's name in the left sidebar)
Student number (optional)
Annual review date
You can also add a profile photo by clicking on the avatar to upload the photo, and change the student circle color by selecting any of the color circles.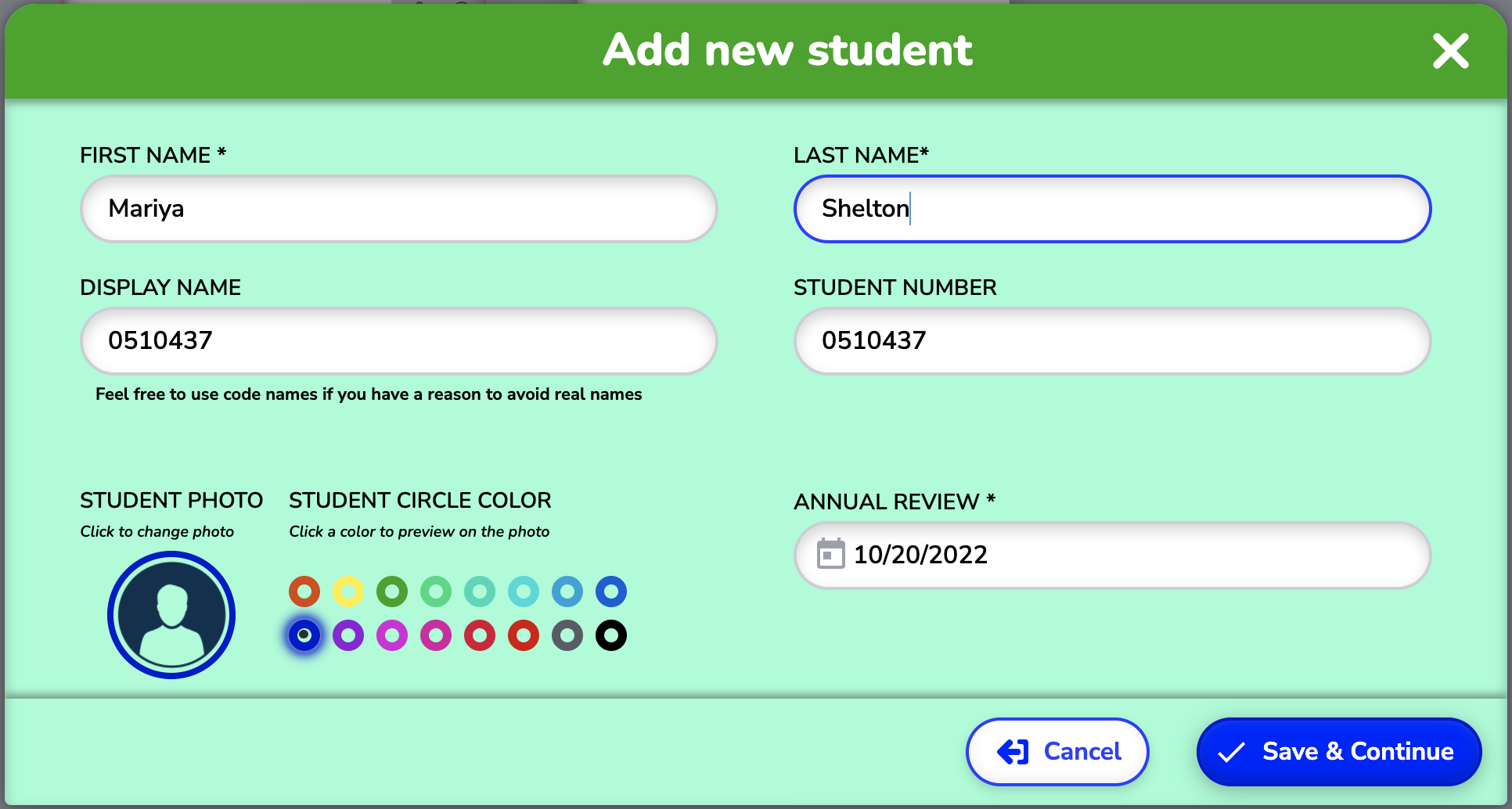 When you have filled out all the required information, you can select "Save & Continue". You will then be prompted to enter further information, optionally. This includes:
Parent / Guardian name and contact information
Consent for taking photos and videos
Sharing a student with a paraprofessional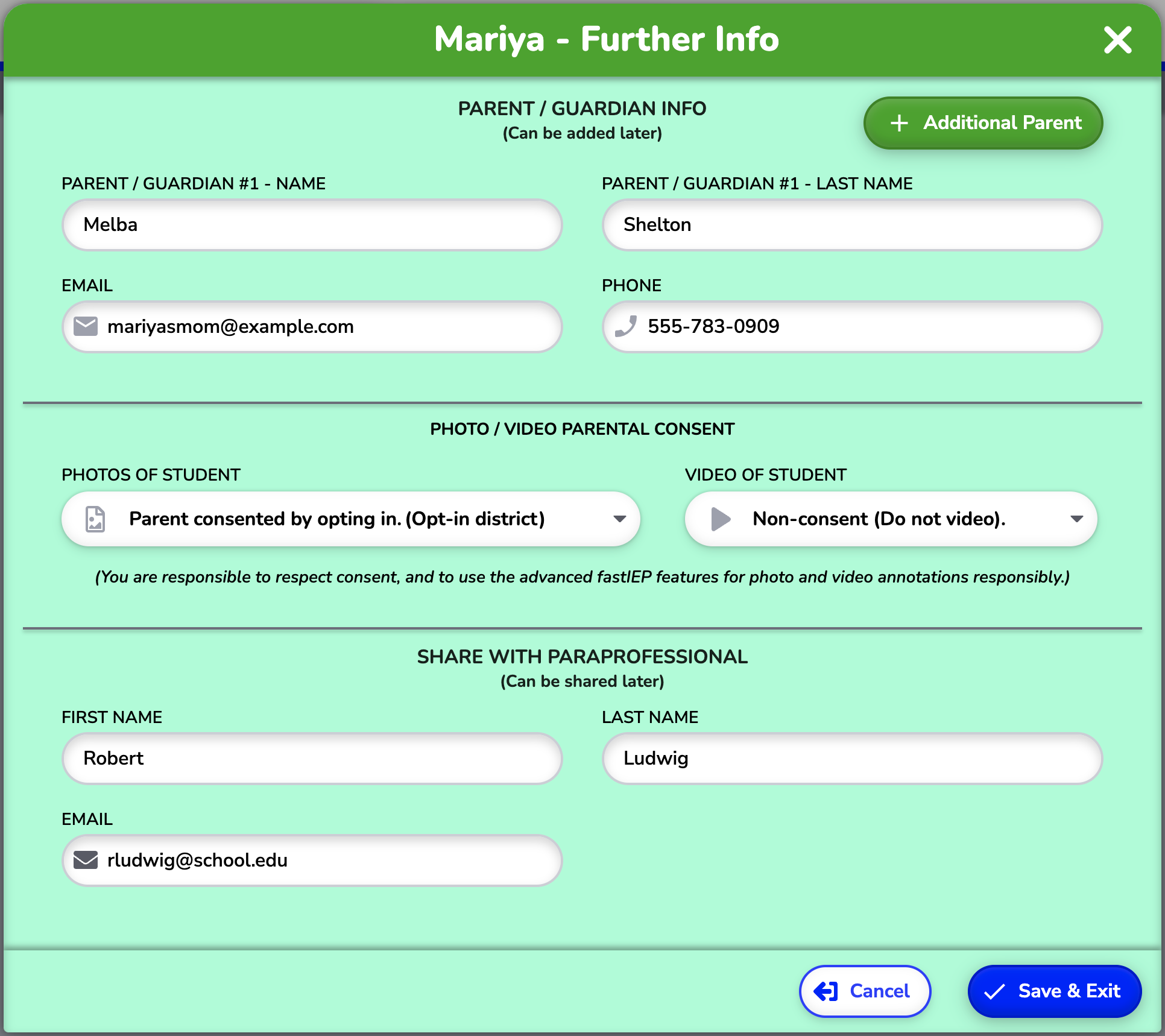 Once complete, select "Save & Exit". Your student will be created and will populate at the top of the left sidebar.