You can create a goal for your student by following these steps:
Select the student you would like to add a goal for in the left sidebar

Click the tile "+ ADD NEW GOAL":


Insert goal information in fastIEP's Goal Constructor

Select what Goal Category your goal fits into

Enter the text of the Goal Kernel. The Goal Kernel is the tangible, measurable action, performance, or change that you expect the student to achieve from the goal. You can see examples of Goal Kernels by clicking the blue button, "See Examples of Goal Kernels"

Enter Criterion 1 (Performance Threshold Per Observation Period), and Criterion 2 (Total Observation Periods).
For more information on the two criteria, read our article.

At the bottom of the tile, you will see the full text of the goal filled out automatically!


You can continue to add goals for this student as needed. You can also edit the goals or delete them in this module

When complete, click "Save Progress & Exit"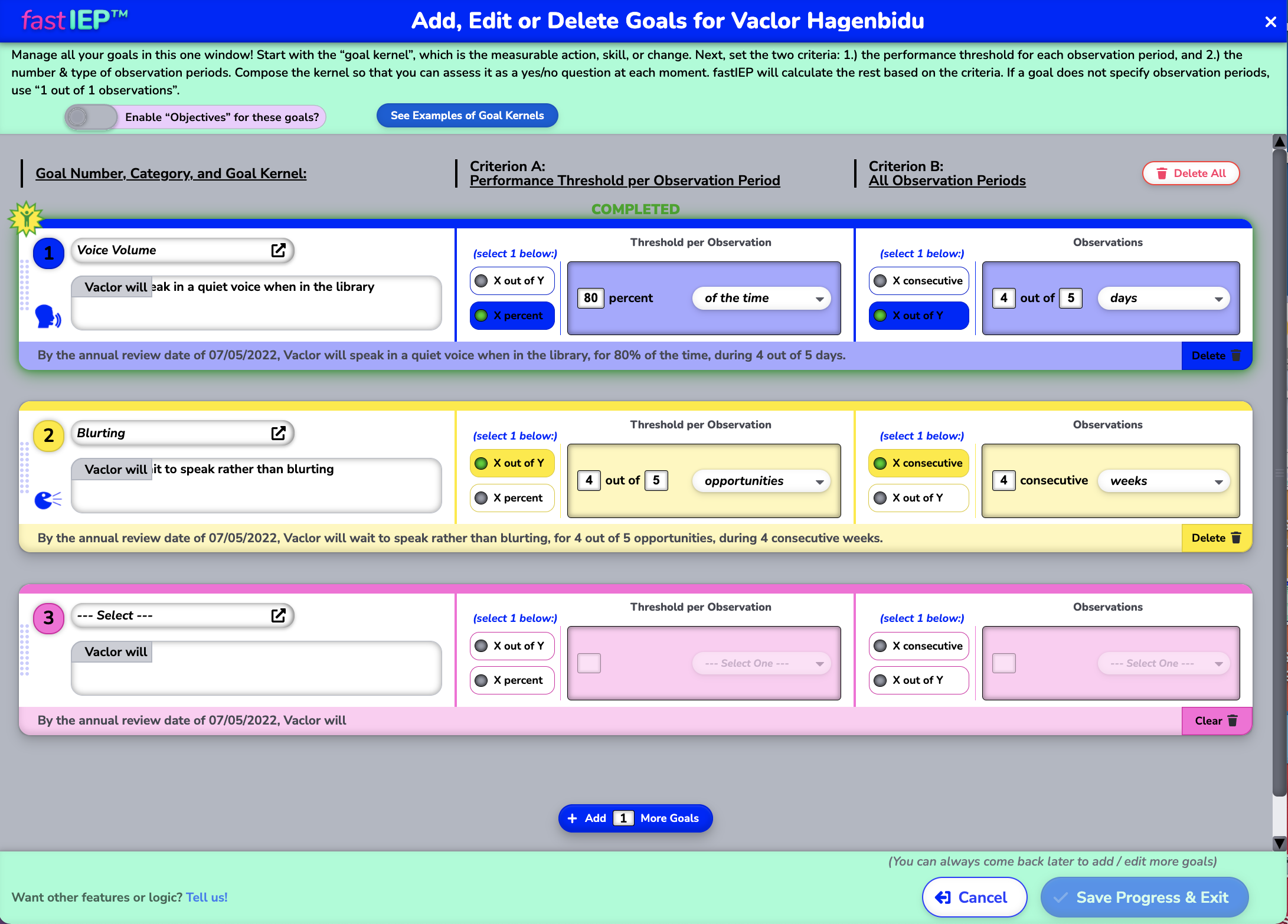 Your goal will appear as a goal tile for your student. You are ready to start logging!
If you are unsure how your goal fits into fastIEP's Goal Constructor, read more about it here. You can also send us an email (support@fastIEP.com) and we'd be happy to help!