Here are the steps you can take to change your student's Annual Review Date in fastIEP:
1. On the bottom left of fastIEP, select + Add / Edit Students

2. Your student panel will open. Select the student you would like to edit by clicking on their profile picture.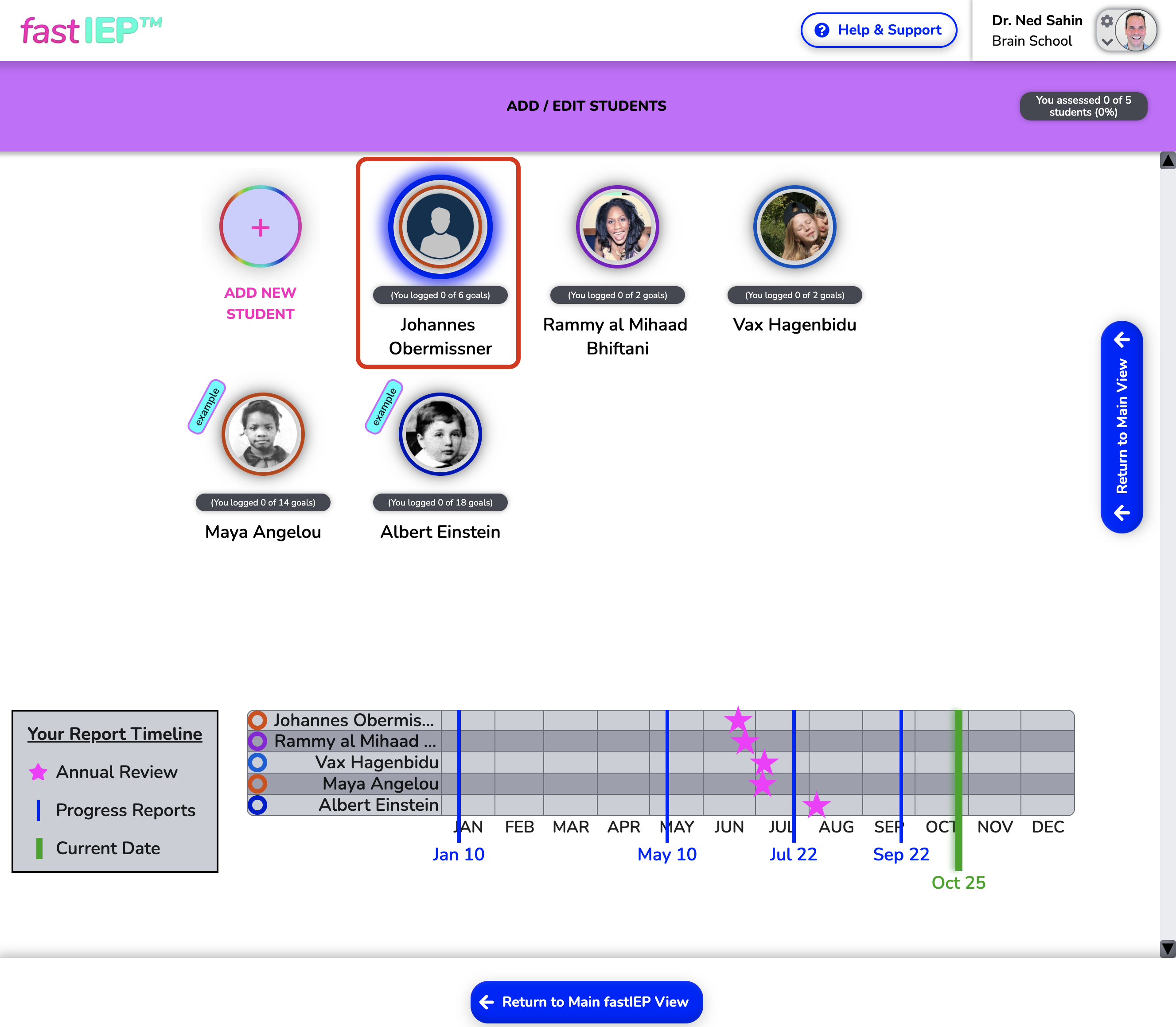 3. In the Edit Student pop-up, click on the calendar icon under ANNUAL REVIEW to select a date, or simply edit the text. Then, click Save & Exit.