Logging an IEP Event into fastIEP is as simple as 1-2-3!
1. Select the goal tile (and objective if applicable) by clicking on the tile.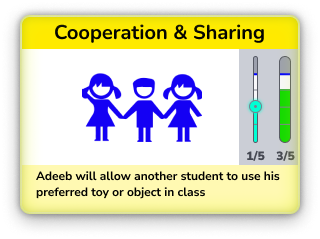 2. Once the goal tile has been selected, you will be prompted to select 'Yes' or 'No'. You will select "Yes" if the student demonstrated the required task and met the performance threshold set for the student and select "No" if the student was unable to meet the criterion set.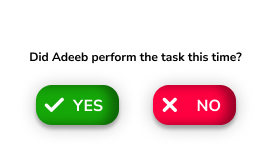 3. All done! You have now entered an IEP Event and will see a yellow star as a confirmation that the event has been saved and logged into the student's 'Data and Charts' tab under the "All IEP Events" section.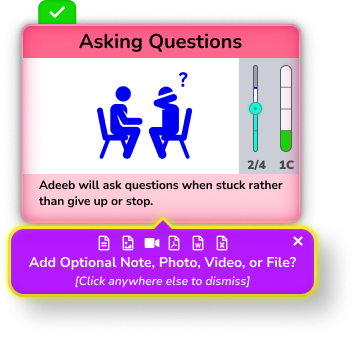 After you have logged an IEP event, you can add an annotation, such as photos, videos, and pdfs. To view our instructional guide and learn more about how to add an annotation, click here.